Colin Charles is a businessman & into opensource software. He is a consultant, technical architect, world traveller, and occasional writer.
Colin Charles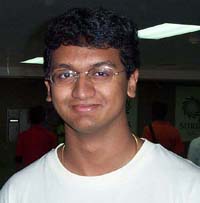 tel: +6 012 204 3201

Post: Unit 919, Block A4, Leisure Commerce Square, Jalan PJS 8/9, 46150, Petaling Jaya, Selangor, Malaysia.
email | alternate | grok
skype | google talk
I'm into Fedora, OpenOffice.org, MySQL, Ubuntu and probably a lot more. This is why I have a web log (Colin Charles Agenda), chronicling the interesting things in life.
Local content...
blog | media | talks | lost+found | really really junkcode
Content that is to be archived soon...
geek docs | openoffice.org | training | conferences
Elsewhere on the web...
LinkedIn (resume)